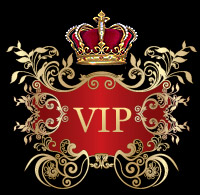 For the most particular clients and masters, for women with elegant taste who knows the price of beauty!
We sell Ukrainian, Russian and Byelorussian hair only, 100 % Slavic hair, Double Drawn hair of the highest quality!
Our hair in bulks is nearly of the same length!
Our hair is soft, silky, non-polished, silicone-free, it saved its natural structure and healthy condition!
This hair is tangle-free without knots, every single hair was examined by our specialists for the right direction in bulk!
This natural Slavic hair is perfect and luxurious, that`s why it is called "RUSSIAN GOLD" all around the world !!!
VIP – Hair brings a lot of positive emotions, feeling of happiness, beauty and perfectness!
We present beauty and luxury to you for the most acceptable prices!
Price Hair 100 g
| | | | |
| --- | --- | --- | --- |
| 35-40 cm | 45-50 cm | 50-60 cm | 60-70 cm |
| 250 $ | 280 $ | 300 $ | 350 - 400 $ |
Price for one strand of hair
| | |
| --- | --- |
| One strand of encapsulated | 2.25 $ |